We have fire sprinklers in our house. (Don't ask, it's a long story.) They were controlled by an ESL 1500 Series Fire Alarm Control Panel in the basement:
One zone on this panel was repeatedly misfiring. The alarm wasn't going off, but every few weeks the "trouble" light would trip. That would cause the dreaded sounder to beep repeatedly.
I hired an electrician to check it out. Big mistake. Electricians who aren't familiar with fire panels overcharge you for work that doesn't need to get done. This particular electrician claimed that the problem was with the actual detectors throughout the house. He replaced every single one and promised that the problem was solved.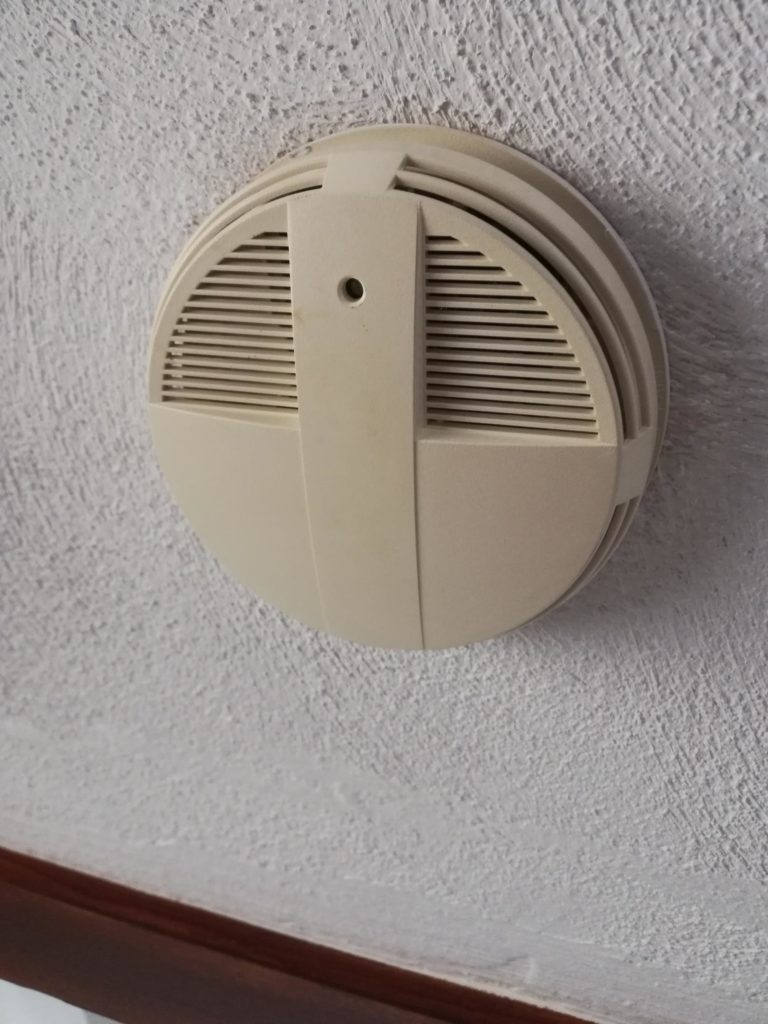 But it wasn't. The "beep beep beep" of the panel returned. What the electrician should have done is simply attached a resistor to the panel to pinpoint that the problem was with the panel, not the detectors, as shown in this video:
That was my mistake, hiring an electrician to do a job that an electrician was not required for. (I didn't know this originally; fire panels can be serviced by alarm technicians, they do not require electricians.) Luckily, I heard about a great alarm technician in a nearby town. He came by and knew exactly how to diagnose the problem: the circuit boards were failing. For a 20-year-old panel, it's not worth replacing the circuit boards. Just have them install a new panel. Of course, once they're done, it'll have to be inspected by your city. They only found one problem: The breaker that controls the panel must have a locking device attached so that it can't be turned off:
Simple enough. All in all, this project cost thousands and required the work of 3 people:
The original electrician who installed the new detectors.
The alarm technician who installed the new panel.
A second electrician who installed the breaker lock.
What a mess, during the pandemic no less!